Selling Residential Real Estate in Central Ohio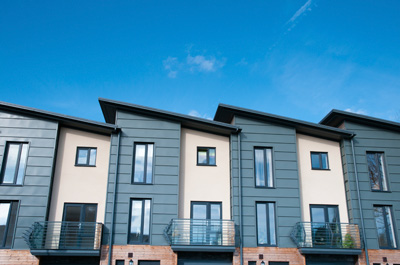 Putting your home on the market can be an exciting and stressful time. At Kassel Real Estate, we will help guide you through the process of listing your home. Here are some things to consider before listing your home:
Condition: What type of shape is your home in and how does it compare to the houses around you?
Your Kassel Real Estate agent can walk through your home with you to determine what, if anything, will make your home more attractive to buyers before listing it for sale. Did you know that your house will get the most showings in the first weeks that it is on the market? That's why it's important to have your home ready to show from day one.
Price: Do you know how much your house will sell for? What is the fair market value of your home right now? Is it a buyer's market right now or a seller's market? This can be difficult to determine on your own since the housing market is constantly changing. Your Kassel Real Estate agent will schedule a pre-listing appointment with you to discuss market conditions and what options are available so that you can make sure you're getting the best price for your home. Your agent will prepare a Comparative Market Analysis for you, free of charge, so that you can get an idea of what other homes are selling for in your area and where your home will fit into that equation. Along with helping you determine a price, your agent can also give you an idea of the average days on market for homes in your area.
Exposure: Kassel Real Estate is a member of the National Association of Realtors and the Columbus Board of Realtors. This means that your home will be listed with the Multiple Listing Service (MLS), which is usually one of the first places active buyers are looking for homes. Buyers are also looking for homes online and we want to make sure that your home can be found on all the top websites, including realtor.com. You and your agent will determine the best plan to help you sell your home quickly and for the best price.
The Details: One of the most exciting times when selling a home is when you get an offer! There are a lot of components that make up an offer and you need to look at the whole picture before deciding how to proceed. Your Kassel Real Estate agent will help you negotiate the terms of your contract to make sure that you get the best price, and the terms and conditions that will suit your needs. Your agent will also be able to walk you through the contract and let you know what to expect during the rest of your transaction. We realize that it's important to manage expectations and when you know what's going on and you're informed, the transaction will close more smoothly.
Professional Team: Sometimes you need advice from outside the realm of a real estate agent. We realize that some situations may be complicated and you may need to obtain legal advice, tax advice, title advice, etc. The list can go on and on. In such a situation, your Kassel Real Estate agent will refer you to trusted professionals that we have worked with in the past so that you can have all the information that you need.
Contact us for assistance selling your Central Ohio residential property today.