Powell OH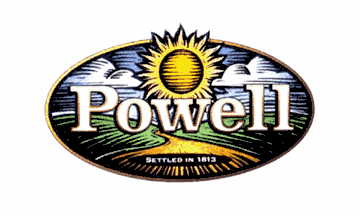 The historic City of Powell isn't just a destination – it's a fascinating journey, one that not only provides a glimpse back in time, but also inspires you to dream about the future. They can easily look ahead and see ourselves enjoying all the City has to offer in the years to come.
Settlers from Middlebury, Connecticut first arrived here in 1801. They immediately fell in love with the area and named it Middlebury. However, in 1857, Judge Thomas Powell established the Village's first post office and the townspeople decided to rename the village in his honor. In 1947, the Village of Powell was recognized as a municipality and nearly 400 residents called it home.
In 2000, they outgrew our village status and matured into the prospering City of Powell. Today, our community is home to over 13,000 residents, more than double the population from just a decade ago.
They embrace our humble roots and take pride in maintaining a quaint, homespun downtown that is alive and thriving with excitement and activity. We have preserved the ambiance of a historic village lined with beautiful sidewalks, which are perfectly suited for leisurely strolls to distinctive shops and casual restaurants. They paired that small-town atmosphere with all the modern-day conveniences and amenities of a prosperous city that offers upscale dining, specialty shops and services, and family-friendly special events.
Here, you'll find the past, present and future – all nestled between the rolling, scenic highlands of the Scioto and Olentangy River valleys. Experience the time of your life as the historic City of Powell welcomes you home.
---
Powell OH Featured Homes for Sale
Error 401: Access key is invalid or has been revoked, please ensure there are no spaces in your key.
If the problem persists, please reset your API key in the IDX Broker Dashboard, or contact help@idxbroker.com